---
Layers of Light International, Inc. is dedicated to "Promote Peace and Transform Humanity by Empowering Individuals to Achieve Higher Consciousness and Sustained Wellness". Our M-Power Life System immediately enhances the Five Factors of physical performance including: balance, coordination, flexibility, strength and endurance while supporting the energy signals in the brain responsible for achieving higher levels of consciousness, mental clarity, calmness, focus and recall. For more information, log on to http://www.2lolii.com/frankie
---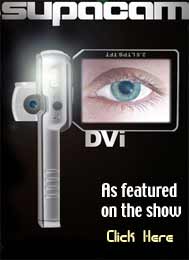 ---
The AIM Program of Energetic Balancing is a powerful & unique spiritual technology that allows you to realize your true energetic potential. Energetic Balancing helps you remove your energetic imbalances in order to unleash your natural ability to heal yourself in every area of your life. EMC˛ believes that energetic imbalances impede the flow and expression of Life Force, which we define as your vital energy, your natural healing capacity.
---
Control-7 is a dietary supplement specially formulated for women. It is a natural, safe, and effective way to help the urgency, frequency, and discomfort associated with chronic bladder problems such as urinary tract infections and incontinence. Call 1-877-777-0322 to find out more. And, for Frankie Boyer listeners there is a special free offer with purchase for a limited time only. Call today 1-877-777-0322.
---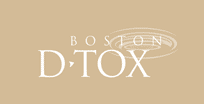 Boston Dtox offers a unique, non-invasive solution to cleanse and revitalize your body! This advanced, high-tech process helps eliminate toxins and help balance the body naturally. Unlike conventional cleansing, we are able to detox at a cellular level targeting every part of your body in just 23 minutes!
---

---

Luxlash: The nations first eye, lash, and brow spa to specialize in everything beautiful, bright, and naturally enhancing for the frames of your face and the windows of your sole.
---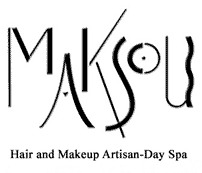 Home of the drycut
125 Broad Street Boston, MA 617.443.8633
---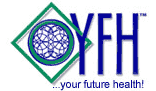 - Your Future Health Mission: To improve lives worldwide by delivering customized, innovative healthcare solutions of unmatched quality and value. We will delight our clients by empowering them to take a proactive approach to their health by helping them understand, improve, and take control of their health.
---

- Project: F.A.N.S. is a dedicated group of medical, scientific and policy experts working together to promote and protect Americans' access to healthy, natural medical solutions.
---


StemTech HealthSciences was founded in 2005 in order to bring a new breakthrough product technology to the marketplace. The beginnings of this natural, phytoceutical dietary supplement started as a conceptual theory in the mind of a research scientist at the turn of the century.



---
Femgest® Progesterone Cream


Home Health™ - Developed for women experiencing perimenopause, menopause and postmenopause changes, this natural cream supports feminine health during transitional life cycles. Refreshingly gentle, yet powerful high-quality cream with soothing Aloe Vera gel and Grapefruit Seed extract. For life's natural changes, turn to Femgest®. Log on to

http://www.homehealthus.com/
---
Attract Your Ideal Mate Using Law of Attraction

5-Session Live TeleClass Series For more information, click here
---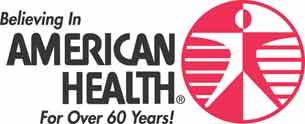 For 2006:

More Than A Multiple? delivers over 50 vitamins, minerals, phytonutrients and amino acids, along with energy-rich whole food concentrates, Omega lipids, Co-Q10 and Lipoic Acid. Plus, its unique timed-release delivery system provides both immediate and extended nutritional support throughout the day, for up to 8 hours! Also available in targeted formulas For Men and For Women. Aren't You Worth More Than A Multiple?? Log onto AmericanHealthUs.com today.
---
Home Health was founded 65 years ago with one goal in mind: "To research and develop the finest naturally based bath and body care products available. Today, our vision and philosophy remains the same, as we continue to deliver the natural health and healing products our customers demand and deserve.
---

Nature's Bounty is the largest American-owned prime manufacturer of quality vitamins, minerals, food supplements, health and beauty aids. For over 30 years our guiding mission is to deliver the highest quality nutritional supplements with the best value to our customers.
Nature's Bounty a Natural Part of Life.
Nature's Bounty offers a broad line of high-quality, value-priced health and nutritional supplements.
For more information, log on to Naturesbounty.com
---
To contact Frankie Boyer, call her at 508.878.1782.
---
---
- Total Health Magazine promotes longevity through news and information on natural and alternative health and integrative medicine with specific information on herbs, supplements, nutrition, natural remedies and the latest health-based research. 435.673.2505.
---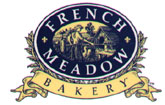 French Meadow Bakery has developed 4 functional breads, which are essentially ?meal replacements.? We compare these delicious innovative breads to protein bars & shakes - sans any sweeteners!
---

- Naturally Vitamins-Manufacturer and Information Provider of Quality Vitamins, Nutritional Supplements, and Systemic Enzymes - 1-800-899-4499. www.wobenzym.com
Tell 'em Frankie Boyer Sent You!!!
---
**Call 1-800-421-2998 for free samples of Kyolic Garlic
---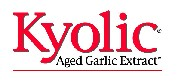 Kyolic-Since its establishment, the Wakunaga group of companies has been playing a unique role in promoting public health worldwide through the research, development, manufacturing and marketing of high quality medicinal herbs. The corporate philosophy of Wakunaga centers around a commitment to research and a mission to serve public health. This mission is accomplished by providing products of the highest quality, which are supported by truthful science and accompanied by helpful consumer information. **Call 1-800-421-2998 for free samples of Kyolic Garlic
---

781-326-2900
Be sure to join Frankie every Tuesday as she broadcasts live from Health and Dedham Complex.
Click Here for directions.
---